Yoga Retreat in Rishikesh, India at Abhayaranya Yoga Ashram
(Unwind, Rejuvenate and Reconnect with Nature)
Abhayaranya Yoga Ashram offers yoga retreat in Rishikesh with yoga and meditation classes created for every level of practitioner. The ashram life provides a great opportunity for you to de-stress, rejuvenate, and reconnect with nature.
As a modern science for well-being, yoga helps us achieve balance in our life. While promoting good health, it also helps to boost concentration, focus and keeps our brain young. You can enjoy traditional yoga by Indian yogis, learn about local culture, and explore Rishikesh during this retreat.
Located just above the Patna waterfalls, amidst the breathtaking views of the hills, a stay at Abhayaranya Yoga Ashram includes an immersive yoga experience combined with tranquility.
People who come to Rishikesh for yoga retreats experience a spiritual environment that is unforgettable and unrivaled.
"Apart from yoga retreats, the ashram also provides Ayurveda-based health and wellness programs such as Ayurvedic detoxification and weight loss."
Yoga Retreat Costs in Rishikesh: What to Expect
(Affordable Yoga Retreats in India at Abhayaranya Yoga Ashram)
A yoga retreat in Rishikesh at Abhayaranya Yoga Ashram can be a cost-effective
way to get away and learn more about yoga, meditation and yourself.
Private/Single Room Accommodation

3 Wholesome Vegetarian Meals Per Day

Yoga Mat & Related Accessories

Outdoor Activities & Local Sightseeing on Sundays
* For international guests, the fee is charged in US dollars ($) while for Indian guests, it is charged in Rupees (₹).
Ayurvedic Detox & Weight Loss therapy in India
(21 Days Program)
Are you struggling with weight loss? Do you want to detox your body and mind so that it is free of all toxins? Do you want to live a healthy lifestyle without the usual restrictive dieting and extreme exercise? If so, then this program is perfect for you!
Ayurvedic detoxification is an ancient Indian tradition that has become very popular in recent years. It's based on principles of ayurvedic medicine that were developed thousands of years ago. This holistic approach aims to restore balance in our bodies by cleansing them of toxins.
Ayurveda teaches us how to listen to what our bodies need and make changes accordingly. You will learn how to create an individualized plan for your lifestyle, which includes instructions for food, sleep, exercise, and more. All it takes is 21 days!
Yoga Teacher Training Courses in India
(RYT 200, RYT 500 - Yoga Teacher Training Course in Rishikesh)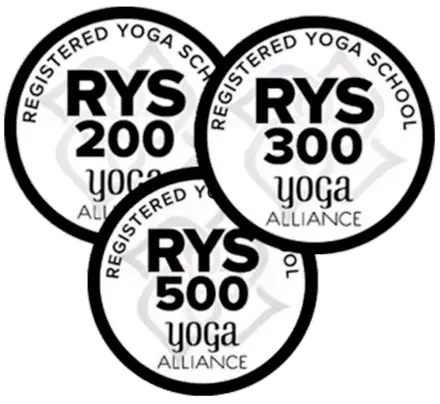 Abhayaranya Yoga Ashram offers the best Yoga Teacher Training in India at its ashram with internationally recognized Yoga Alliance certification (RYT 200 & RYT 500).
We offer yoga teacher training courses in Rishikesh that combine yoga, meditation, and ayurvedic lifestyles for a healthier living. The ashram offers an opportunity to practice yoga and connect with the inner-self under the guidance of some of the best yoga practitioners, all amidst the beauty of nature. It provides a great environment to experience the divine vibrations of the place and immerse oneself in total composition.
200 Hour Yoga Teacher Training Rishikesh
Abhayaranya Yoga Ashram in Rishikesh offers 200-hour yoga teacher training (Level-1). It provides a deep understanding of yoga that is essential to be able to teach the practice. This course offers all the facilities including accommodation and meals. After completing this 4 weeks certification course, one becomes eligible to register with Yoga Alliance as RYT 200.
300 Hour Yoga Teacher Training Rishikesh
The Yoga Ashram at Abhayaranya offers 300-hour yoga teacher training (Level-2) in Rishikesh which provides a comprehensive understanding of yoga and its essentials. This course is recognized worldwide and offers provisions of accommodation and meals. After the completion of this 5 week yoga certification course, one can register with Yoga Alliance as RYT 300.
500 Hour Yoga Teacher Training Rishikesh
The 500-hour residential yoga teacher training (Level-1+2) in Rishikesh at Abhayaranya Yoga Ashram offers you a thorough knowledge of yoga. It is an internationally recognized yoga teaching course that offers provision of stay and meals. After completing this 9-week yoga teaching course, one becomes qualified to register with Yoga Alliance as RYT 500.