Abhayaranya Ashram - Yoga Retreat Center in Rishikesh, India
( The Yoga Ashram -Rishikesh )
---
Abhayaranya is a yoga ashram situated in Rishikesh, in the foot hills of Himalayas, India. Just 10 min walk up the hill from gorgeous Patna waterfall, Abhyaranya is located on the hill of Manikoot with 360 degree view of Himalayan mountains.
Since it is up on the hill away from hustle bustle of the city, we are away from the usual site of pollution, crowd and traffic noises, a perfect place to get away from your busy lifestyle to a stress free, serene surroundings. All you hear is bird chirping, monkeys jumping from branch to branch and other wildlife like rabbits and ducks roaming around fearlessly.
As the name says Abhayaranya, it's a place of fearless expression for the residents and the wildlife, coexisting respectfully is our mantra, living the principle of Vasudhaiva Kutumbakam (वसुधैव कुटुम्बकम्) – The world is one family.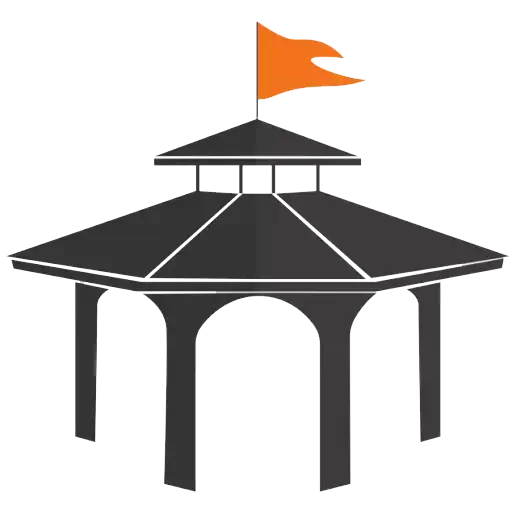 Ashram cottages for nature living in Abhayaranya
( The Yoga Ashram Cottage )
---
Abhayaranya is built on a back-to-basic theme. Beautifully designed wooden cottages with essential amenities in the cottage are designed to give you a complete nature living experience. Appropriately sized room with comfortable bed and cotton mattress, decent size bathroom, hot and cold water availability round the clock makes your stay comfortable and memorable. All bedding and toiletries are provided
How to reach Abhayaranya Yoga Ashram India
---
We provide taxi services from the nearest airport Dehradun and railway stations (Rishikesh, Haridwar and Dehradun) at your expense when booked in advance. If you are coming by yourself, please make your way from the airport and/or railway station to the Patna Waterfall road. You will need to get down at the road and hike your way up to the askram which is anywhere between 30 min to 50 min subjected to age and fitness level. We also provide mule services to carry your bags and other belongings on request. You need to speak with one of our staff to make taxi and mule bookings. These services are chargeable.
What is the food like at yoga ashram?
---
Three vegetarian meals are served per day, designed by ayurveda nutritionist to make sure each meal served is perfectly balanced. Food is freshly prepared daily in yoga ashram's kitchen with locally sourced fruits, vegetables, grains and dairy. We use seasonal produce and refrain serving any processed food. Need base dietary requirements are catered by the yoga ashram. If you are attending our Detox or Weight loss program our nutritionist will coordinate with kitchen staff in order to serve you meals especially designed for you keeping your body type and requirement in consideration.
Yoga Ashram team of Yoga teachers, Ayurveda doctors and Ayurveda nutritionist
---
Yoga teacher - We have a team of qualified Yogasana teachers who have indepth knowledge of human anatomy, yogasana and yoga adjustments based on individual body needs and limitations. Ayurveda doctor - Our BMS doctor onsite is available for complete check up based on the program you are attending or on a need basis. Doctor will work with you throughout the program and discuss your ailments and health goals to help you achieve the required outcome.
Ayurveda nutritionist - Onsite nutritionist plan your meals during courses based on ayurvedic principles. Depending on your program, the nutritionist may also conduct one on one session with you to take you through the nutrition plan at the ashrams as well as going forward after you leave.
Philosophy - Our Philosophy teaches are from various walks of life who have a plethora of knowledge to share. We encourage our guests to engage in our spiritual discussion everyday. These discussions as secular, discussion are focussed on the fundamental nature of human, reality, and existence. For our teachers, Philosophy is not just a theory or attitude that acts as a guiding principle for behaviour, it is beyond that.
You can be in touch with our faculty members after going back via our Facebook Community page or contact us by email. This is the beginning of a life long relationship.
Why Abhayaranya (Rishikesh Yog Peeth) yoga ashram in India
---
We believe Yoga is a gift to the entire humanity and its practice is an antidote to the stress and suffering of our lives. We want to bring the benefits of this science to the whole world. We also believe that India, as the birthplace of Yoga, has a special responsibility to continue to spread this message of Yoga to the world in its original essence. With this belief we have proudly fecilitated yoga training for more than 10,000 practitioners from all over the world in the last 15 years.